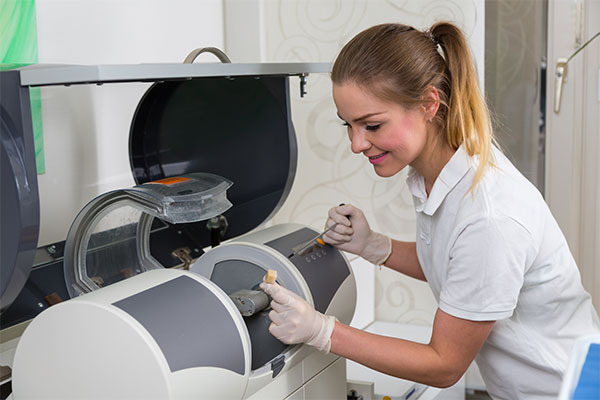 SINGLE VISIT DENTISTRY
NEW CROWNS In One Day!
Caring For Our COMMUNITY – One Smile At A Time!
NEW PATIENTS WELCOME!
Call today to schedule an appointment!
Dillsburg 717.432.9762 or Lewisberry 717.938.1415
How Do We Do It In A Single Visit?
STEP 1: A digital camera scans the area to be treated.
STEP 2: The dental prosthesis is created as a 3D model on the computer.
STEP 3: The computer-created restoration is milled from a ceramic block.
STEP 4: The finished ceramic restoration is inserted.
IT'S THAT EASY!
ADVANTAGES OF CEREC:
No Unpleasant Impression Material
No more biting on impression material.
No Bothersome Temporary Prosthesis
With CEREC the final restoration is created and inserted – in the same day!
No Follow-Up Appointment Necessary
Because your time is precious, only a single session is required!
Long-Term Stability
CEREC time-tested prostheses mean your lovely smile will endure for years!
For an appointment, or to discuss, just give us a call:

Dillsburg 717.432.9762 or Lewisberry 717.938.1415
Remember … Klein Dental offers a full array of dental services with a goal of keeping your mouth and teeth healthy! In addition to CEREC Single-Visit Dentistry, we offer:
Preventative Care • Implant Procedures • Cosmetic Services • Sleep Apnea Treatment • Orthodontics • Endodontic Treatment